…and I'm back!
It was such a treat waking up and knowing what was to be seen and done. Boat rides on the Seine, views of the Eiffel from every which way, wandering with no purpose and getting lost in a city so pretty that we didn't even mind, daily visits to the same boulangerie and observing people from street-side cafes. What a life!
There were definitely some lows (being under-dressed on a cold and rainy week, exhausting ourselves as a result of over-ambitious plans and a boeuf bourgignon that tasted like the inside of a baby diaper), but the highs far outweighed those (the views from the top of the Eiffel, the beautifully-preserved jardins, friendly Parisians and cafe crème and sweets at every turn of a corner).
But I'm delighted to be back. I loved Paris, but it feels so good to be home (I was honestly giddy just walking up the steps to the apartment!). I can't wait to catch up with all of you!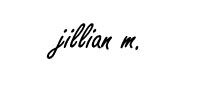 p.s. And in case you're curious about what some of the structures in the photos are, hover over the image for the description.