I am in such awe at how magnificent these old structures are. The intricate details are like nothing I've seen in my life. It's one of those things where you can see spy a new feature every time you come back to it. They don't make buildings like these anymore! The Notre Dame cathedral (in the first photo) was probably my favorite thing to look at. It's so massive and intimidating.
Be sure to check out one of my favorite shots of the Notre Dame via Bob's Instagram (spooky!).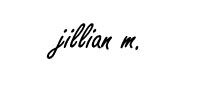 p.s. Most of these photos were taken by the bf.