what to do with a leftover vanilla pod (vanilla sugar!)
You've already used the beans for a made-from-scratch vanilla ice cream or cookies or some other type of sweet treat. And now all that's left is an empty pod.
But don't throw it away!
Use it to make heavenly, wonderful vanilla sugar (as if regular sugar wasn't good enough on its own)
Place 1 pod in an airtight jar of sugar – about 2 cups.
Shake and let sit for a few days to a week.
Enjoy vanilla-infused sugar with anything you'd use sugar for, i.e. fruits, tea, cake, etc.
I like to have about a teaspoon or two in my morning coffee. It's pretty divine.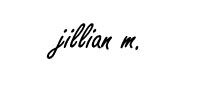 p.s. Or try tossing in the vanilla pod with this (substitute the extract).